Class Image: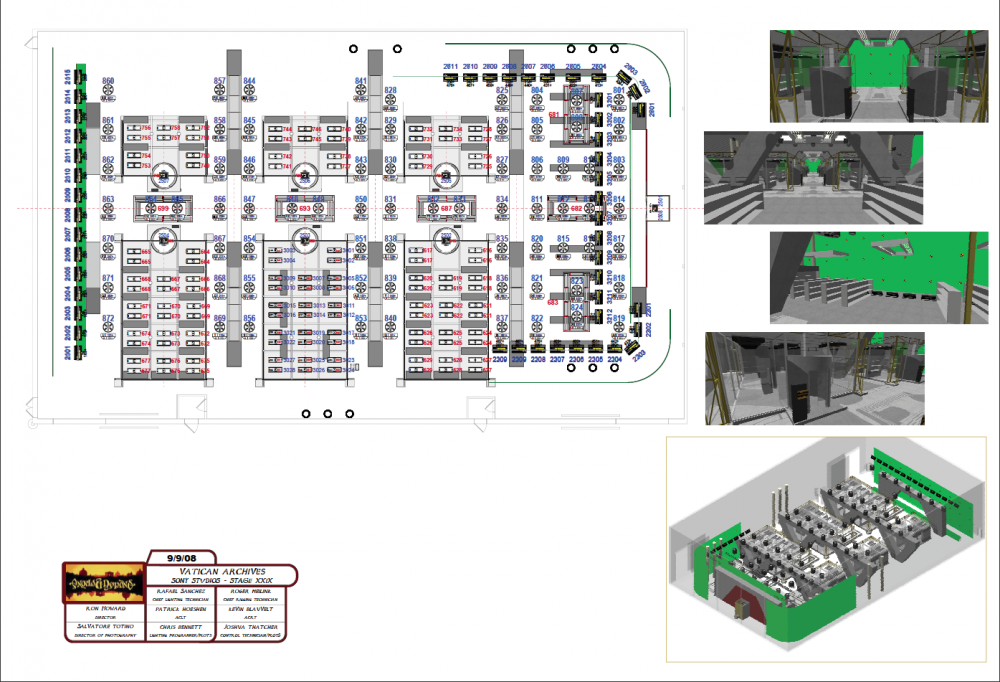 Class Description:
Vectorworks Spotlight is a Computer Aided Drafting (CAD) drawing program specifically designed for the Entertainment Lighting industry. Training in Vectorworks CAD systems will provide the Set Lighting Technician the ability to plan the lighting systems for sets, stages, and to accurately document the set-ups for specific shots.CAD drawings will enable rigging crews to thoroughly prepare and install the lighting systemas well as enable the CLT to quickly reference specific lights to significantly decrease set-up time. These drawings will also enable the crew to accurately recreate the initial set-ups without having to spend large amounts of time analyzing the dailies and trying to track down the original crew. These drawings can also be a great help to the Visual Effects department by giving them accurate lighting information.
IMPORTANT INFORMATION YOU MUST KNOW:
• This is an entry level class in Vectorworks Spotlight.
• A fully functional educational (watermarked) version of the software is available through Local 728. Please contact the Training Director for access.
• Members are required to provide their own Vectorworks capable computer for the class. You can check the system requirements at: https://www.vectorworks.net/sysreq
• A portion of the class may be provided by Contract Services so you must be compliant with your required Safety Pass Classes. You can check your status at https://www.thehub.org.
• Seating for this class is limited. You must be able to attend each day.
A LOTTERY, if necessary, will be held to determine placement in the class. Please check the Additional Information field for details concerning a lottery.
Skills Taught:
Lighting

Lighting Draftsperson

Vectorworks

Basic Skills
Intermediate Skills