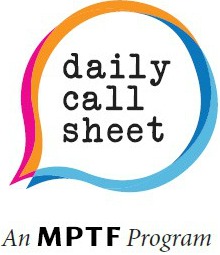 Social isolation is a growing epidemic. The Daily Call Sheet program is combating this epidemic of chronic loneliness with volunteers taking a few moments out of their day for a phone call with an isolated industry member, some of whom are our brothers and sisters.
In order to sign up, you must attend a 90-minute training. Usually this training is during the week at the MPTF Woodland Hills facility. But by special arrangement with the Local, the MPTF is bringing the training to us.
Come join us in this important community outreach!